Start Riding
Download the Accessible Dispatch app and request the closest wheelchair accessible vehicle.
Safe, dependable rides in minutes from all five boroughs, at no extra cost.
It's Here: an Updated Version of the Accessible Dispatch NYC Mobile App!
Accessible Dispatch is excited to announce our new and improved mobile app is now available. The updated app features an improved user experience and offers more accessibility options for people with visual disabilities, including:
Text scaling options (smaller and larger font sizes)
Dyslexic-assistant fonts
Enhanced support for screen readers
Better support for high contrast and/or inverted displays
The free app is available for download in the Apple App Store and Google Play Store now!
---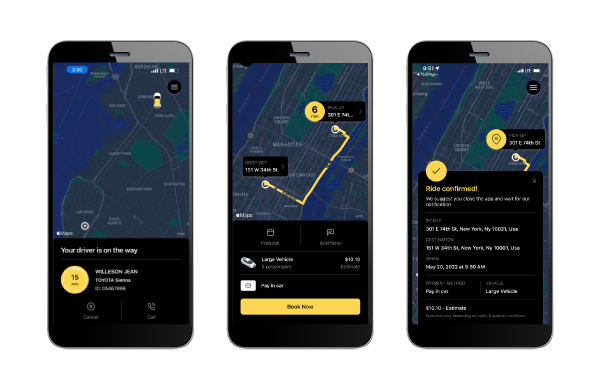 Less Hassle

Comfortable Rides

More Citywide Access