About Accessible Dispatch
---
Accessible Dispatch launched in September 2012 as a 24/7 accessibility program, with the goal of connecting New Yorkers who use wheelchairs and other mobility aids to accessible taxis at no extra cost. Now, the Accessible Dispatch Program offers citywide accessible services in yellow and green wheelchair accessible vehicles. With this expanded coverage, both yellow and green drivers are key partners in delivering citywide accessible service.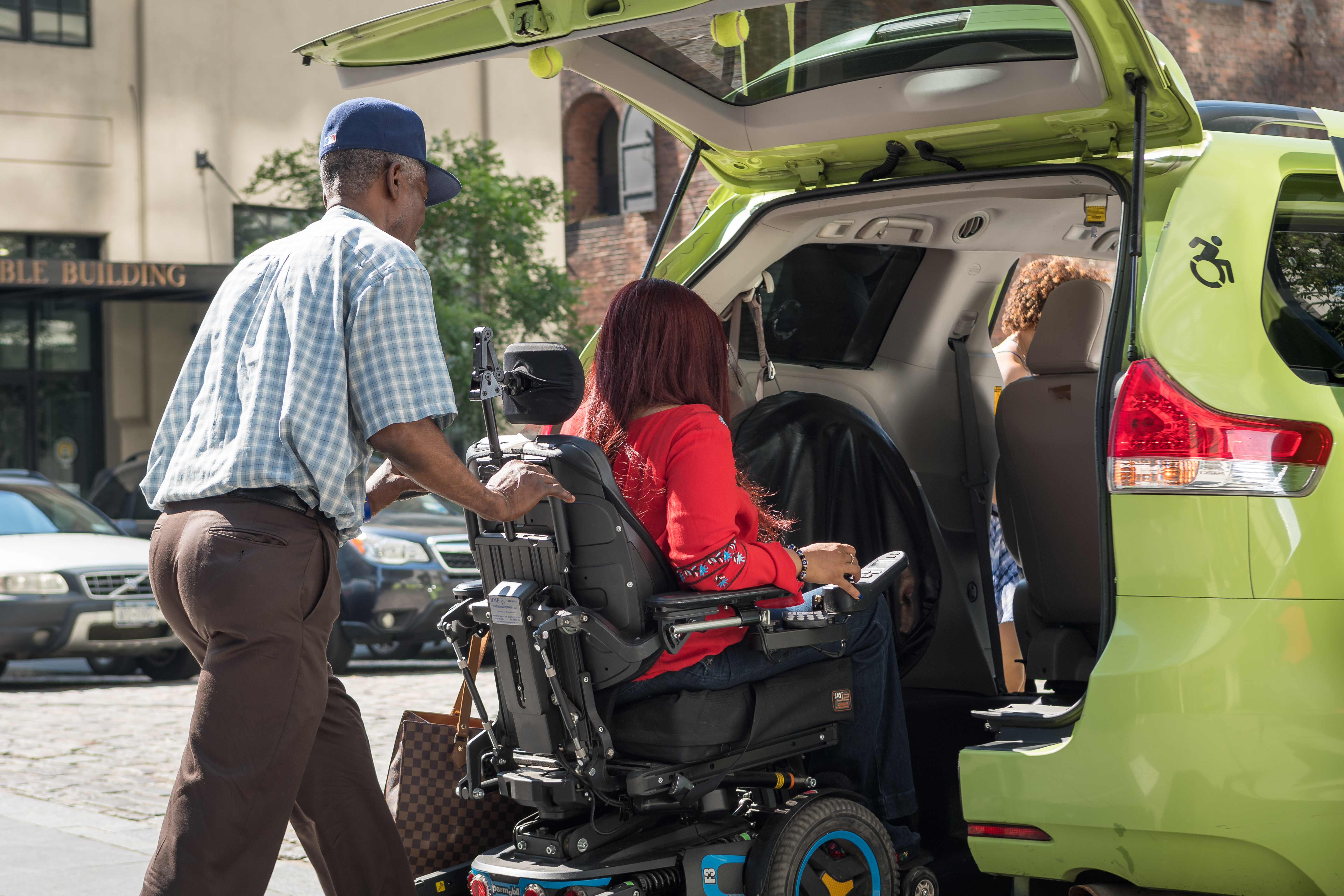 ---
Drivers receive trips from dispatchers during their shift. Trips are dispatched through the vehicle's DIM based on your GPS location and availability. As long as you are on duty and logged into your DIM, you remain in communication with our dispatchers and are eligible to take Accessible Dispatch trips.
When you are available and selected by the dispatcher, a trip notification will appear on your DIM screen. You must accept the trip. Once you accept the trip, you cannot pick up a street hail or other pre-arranged trip.
---
---
No enrollment necessary! All drivers operating yellow or green accessible vehicles may receive Accessible Dispatch requests.
---
---
You will receive a Dispatch Payment on top of the metered fare. This payment compensates you for the distance you traveled to pick up the passenger.
---
How Do I Track My Payments?
---
Using the Accessible Dispatch driver portal, any TLC-licensed driver who operates a yellow or green wheelchair accessible vehicle (WAV) can track their dispatch payments. Click here to learn more, including a step-by-step guide on how to use the driver portal to validate your dispatch payments. If you have any questions about using the portal, email us at accessibledispatch@mtm-inc.net or call our Driver Hotline at 646-942-5957.
Dispatch Payments for Passenger Pick-Ups
| | |
| --- | --- |
| Miles | Dollars |
| Up to 0.5 | $15 |
| 0.5 – 1 | $20 |
| 1 – 1.5 | $25 |
| 1.5 – 2 | $30 |
| More than 2 | $35 |
Other Payments
| | |
| --- | --- |
| No-Show | + $10 |
| Cancellations | – $5 |
| Tolls | EZ-Pass Rate |