Accessible Dispatch is excited to highlight another organization that is dedicated to creating more inclusive and independent lives for people with disabilities: Independence Care System (ICS). ICS has been designated as the first and only Health Home for people with physical disabilities in New York State. A Health Home is not a place where people live; instead, it is a program that assists Medicaid members in staying as healthy and independent as possible, while continuing to live at home and in their communities.
What is ICS? What are some of their biggest achievements?
According to ICS, their motto is "helping our members remain healthy and independent, and our values – partnership, respect, advocacy and expertise – have remained constant throughout our 20 year history." For the last two decades, ICS has worked to ensure independent living for people with disabilities. Aside from building programs that address the specific needs of people with spinal cord injury, multiple sclerosis, and people who use mobility devices, ICS cites their transition to becoming the first and only Health Home dedicated to helping people with physical disabilities live independently as one of their biggest achievements.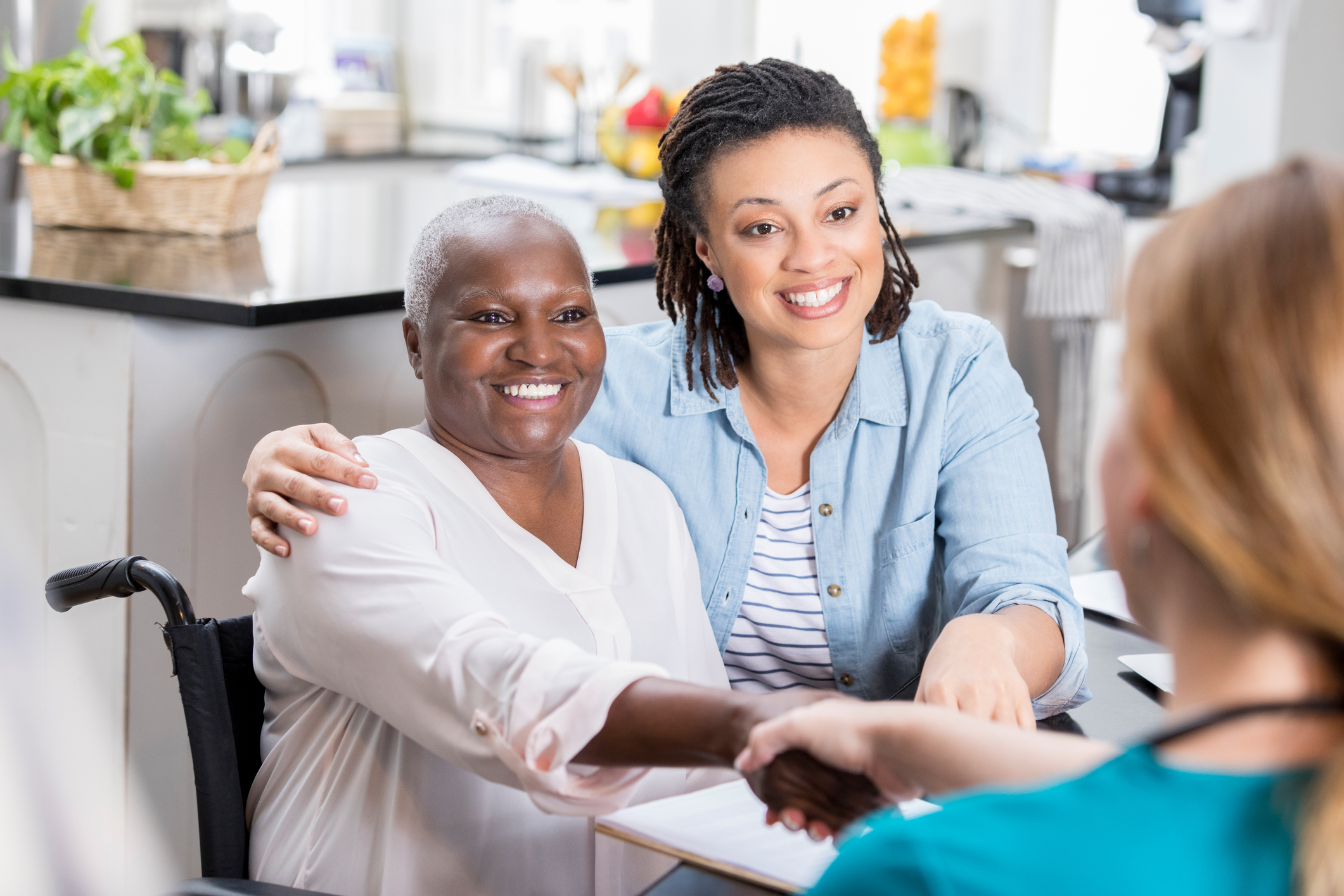 What programs and initiatives are run by ICS for New York City's disability community?
ICS coordinates medical and social services that people with disabilities. Their Health Home provides various services to support members' overall health and help prevent unnecessary emergency room visits and hospital stays. ICS also helps schedule medical appointments and attends appointments with their members. They ensure an annual in-home nurse visit and creation of a personalized care plan. The organization ensures their members have access to doctors and accessible medical facilities, and provides assistance in applying for and keeping public benefits, such as food stamps (SNAP), Medicaid, or housing subsidies.
The organization also collaborates with the Axis Project to provide educational, wellness, and fitness programming for members of the disability community.
How does ICS help to educate, inform, and transition people with disabilities?
ICS's main mantra is to help their members be as healthy and independent as possible. They do this by making sure members receive disability-competent care coordination, support from staff who understand the challenges of living with a disability, and assistance identifying the right community based supports to help them live their best life. In addition, ICS provides educational, fitness, and wellness programming in accessible member centers in the Bronx and Brooklyn. To reach any ICS office, call 1.877.ICS.2525. If you have a hearing or speech disability and would like to contact ICS using TTY services, call 711.
ICS believes that accessible transportation is one of the key elements to an independent life. According to ICS, "Accessible Dispatch is a vital service that allows more people with disabilities to work, live, and play in this amazing city."
Accessible Dispatch is committed to breaking barriers within our community, and encourages inclusive and independent living. Every month, we look forward to keeping you informed about distinguished programs and organizations that are helping New Yorkers with disabilities. We hope you keep reading and booking your wheelchair accessible rides anywhere in the city with us!