During all Accessible Dispatch trips, our passengers' comfort and safety is our top priority. Did you know that approximately 13 percent of New Yorkers have a mobility related disability? These passengers rely on wheelchair accessible vehicles to get them to and from their daily activities, and we want to make sure they are always transported safely and securely!
To ensure our customers enjoy a safe, hassle-free ride, Accessible Dispatch has guidelines for drivers. Some of these guidelines include:
Using "people first" language is of utmost significance at Accessible Dispatch. By placing the person first, we acknowledge and respect each person's individuality.
Drivers should clear their trunk of any items and objects. By having the trunk clutter-free, pick-up and drop-off times will decrease and ensure mobility aids are not damaged during the trip.
Being respectful is part of our core values. For example, drivers are advised to speak to the passenger before speaking to their caregiver. This is our way of being respectful and providing equal, fair service.
Drivers must ensure the passenger's wheelchair or scooter is secured properly before starting the ride.
Drivers are told to avoid hard turns, sudden stops, driving through potholes, or speeding whenever possible. These situations can cause the passenger's securements to become loose or make the passenger uncomfortable.
Wheelchairs, canes, crutches, and walkers should be respected as the passenger's personal property. Drivers should never touch or move someone's mobility aid without permission.
We understand that people want to be treated as independent individuals. Therefore, Accessible Dispatch drivers are asked to not assume and always ask if the passenger needs help. Drivers are also trained to ask how they can help before assisting.
Drivers are instructed to always inform the passenger about what they're about to do.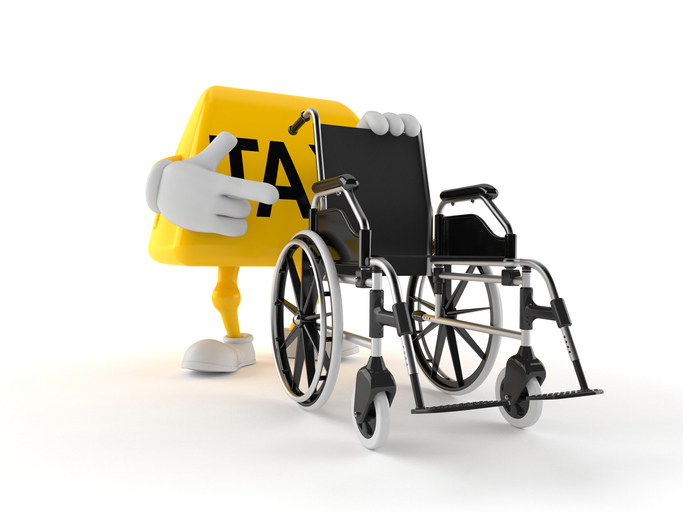 In addition to these guidelines, we also provide refresher training courses to all TLC drivers on how to properly secure mobility devices and operate their vehicles' securement features. If you are a driver and would like more information on these trainings, please call our Driver Hotline at 646-942-5957 or email drivers@accessibledispatch.com.
Accessible Dispatch aims to make every corner of New York City accessible. With service in all five boroughs, all year around, there is never an extra charge during holidays or peak hours. You'll only pay the standard metered fare! Our drivers are trained and vehicles are ready to take you safely to your destination. Book your next trip online, download our app, or call 646-599-9999.
Access the city like never before!