Summer is coming! This summer, bring out your sunscreen and get ready to explore the city like never before with Accessible Dispatch.
New York City is an absolute delight during the summer, and with Accessible Dispatch, you can make every sunny day count. Don't forget, using our service, you can access wheelchair accessible taxis across all five boroughs 24 hours a day, seven days a week with no extra fees—you only pay the metered fare.
Accessible Dispatch believes in making one-on-one connections with our customers. If you want to learn more or meet our team in person, you can find us at events across the city this summer. Stop by, meet our team, learn more about Accessible Dispatch, and pick up some of our cool swag! Book your trip now to any of these upcoming events, or any of your summer plans. Click here to book your trip online, download our app, or call 646-599-9999.
New York For Senior Health & Wellness Resource Fair
This amazing series of events is free for all seniors in New York City! At each resource fair, vendors inform seniors about resources available to them in their community. If you are planning to attend the June fair in the Bronx, visit Accessible Dispatch's booth to learn more about our seamless and safe wheelchair accessible taxis that serve all five boroughs.
When: June 13, 9 a.m. – 1 p.m.
Where: Findlay House, 1175 Findlay Avenue, Bronx, NY 10456
Achilles Hope and Possibility 4 Mile Run/Walk
Running isn't just a sport—it is a spirit. Join athletes with disabilities and able-bodied athletes for Achilles NYC's 17th Annual Hope and Possibility 4M Run/Walk. Heats are available for handcycles, pushrim wheelchairs, and runners. The event offers participants a chance to win cash prizes, free t-shirts for kids, and much more. Plus, Accessible Dispatch will be there to cheer you on!
When: June 23, 8 a.m.
Where: Race Location – Central Park, East 67th Street and East Drive; Post-Race Brunch Location – Dorrian's Red Hand, 1616 2nd Avenue, New York, NY 10028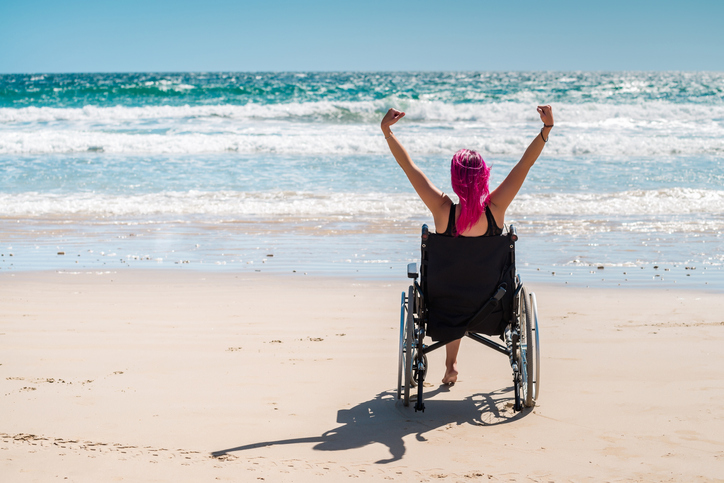 Fifth Annual Disability Pride NYC Parade
The NYC Mayor's Office for People with Disabilities invites everyone to take part in their fifth annual Disability Pride NYC Parade. This year's theme is CREATIVITY. So, let your creative juices flow and join us in celebrating diversity with electrifying entertainment, delicious food, and informational booths. The Accessible Dispatch team will be on-site and marching in the parade alongside a wheelchair accessible vehicle! Find our booth to see how these vehicles work in person. The parade and event is open to the public. If you'd like to participate in the parade, click here to register.
When: July 14, 10 a.m. – 3 p.m.
Where: Madison Square Park, Manhattan
Senator Brad Hoylman's Senior Resource Fair
Senator Brad Hoylman invites all senior adults to attend his second annual Senior Resource Fair. This event is an effort to connect seniors and caregivers with groups and organizations that can enable them in living fulfilling and healthy lives. Accessible Dispatch will have a table at this free event—we can't wait to answer your questions!
When: July 16, 2 p.m. – 4 p.m.
Where: 32BJ, 25 West 18th Street, 5th Floor, New York 10011
New York for Senior Health & Wellness Resource Fair
After visiting the Bronx on June 13, the New York for Seniors Health & Wellness Resource Fair is coming to Queens. All seniors are invited to attend this free event, which will inform attendees about resources available for them in their community. Accessible Dispatch will be on-hand to answer your transportation-related queries. Stop by our table to learn more!
When: August 15, 10 a.m. – 2 p.m.
Where: 107-20 Northern Blvd, Corona New York 11368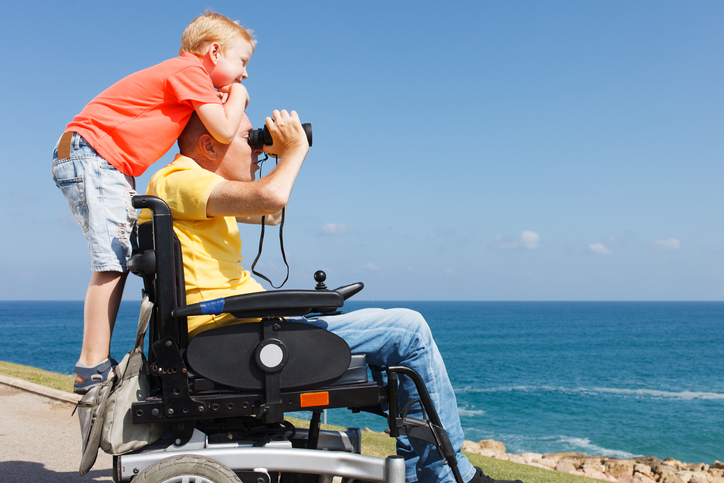 Life Rolls On Adaptive Surfing
Founded by world champion quadriplegic surfer Jesse Billauer, Life Rolls On and Accessible Dispatch are dedicated to improving the quality of life for people living with various disabilities. Join us to experience the wonder of adaptive surfing! The event organizers will provide adaptive surfboards and beach transfer wheelchairs for participants. Participants are requested to bring their own wetsuit, lifejacket (for athletes), fins (for deep water volunteers), and towels. There will be breakfast, snacks, lunch, and water provided throughout the day. Click here to register today.
When: July 27, 7:30 a.m.
Where: Beach and 67th, Rockaway Beach, New York 10028  
Concerned Community 4 Change
Join us for the sixth annual Concerned Community 4 Change Family Resources Fair, themed "A Village Raises Its Children Prepared." Enjoy a free, fun-filled day and explore your community's resources. You can enjoy sports, food, music, health screenings and activities for seniors, giveaways, raffles, complementary school supplies and more! Accessible Dispatch's team will be present to answer all your questions about our program.
When: August 24, 11 a.m. – 5 p.m.
Where: St. Andrew's Playground/Kingston Park, 1405 Atlantic Avenue, Brooklyn