---
The Accessible Dispatch Program is operated by Medical Transportation Management, Inc. (MTM), one of the nation's largest and most trusted transportation managers.
For more than 20 years, MTM has partnered with our clients to develop innovative solutions for accessing healthcare, promoting independence, and connecting community resources. By leveraging high quality customer service and dependable transportation access, we help our clients accomplish their goals while achieving our vision of communities without barriers.
As one of the nation's most experienced and qualified non-emergency medical transportation (NEMT) brokers, MTM was founded in 1995 by Peg and Lynn Griswold. After realizing the difficulty health plans and government organizations had in arranging transportation services, the Griswolds were determined to develop a company that would ensure more people had access to healthcare. MTM quickly set industry standards and is now one of the largest and most established transportation brokers, scheduling more than 20 million trips for 12 million passengers nationwide while handling 7.5 million calls every year.
Our passion is inclusive access. In partnership with the New York City Taxi & Limousine Commission (TLC), MTM is proud to offer New Yorkers and City visitors with disabilities better access to everything the five boroughs have to offer. No matter your end destination, you can now access the city like never before with Accessible Dispatch.
Contact Us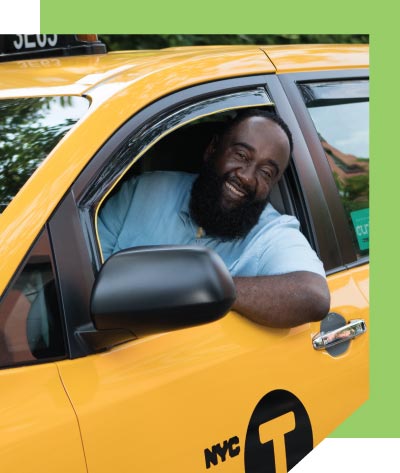 About TLC
The New York City Taxi and Limousine Commission (TLC), created in 1971, is the agency responsible for licensing and regulating New York City's yellow and green taxicabs, for-hire vehicles (community-based liveries, black cars, and luxury limousines), commuter vans, and paratransit vehicles. The TLC selected MTM to operate the Accessible Dispatch Program.
The TLC licenses and regulates over 130,000 vehicles and approximately 200,000 drivers. The TLC performs safety and emissions inspections of medallion taxicabs three times each year, as well as biennial inspections of all TLC-licensed for-hire vehicles, making it the most active taxi and limousine licensing regulatory agency in the United States. Click here to find out more about the TLC, or to review the agency's procedures, rules and regulations, and programs.
Share Accessible Dispatch with Your Friends and Family!