Accessible Dispatch is excited to announce the start of our new series, Spotlight of the Month, where we will share information about New York City-based organizations that strive to improve lives of people with disabilities. This month, we're kick starting the series by highlighting a distinguished program called NYC: ATWORK.
NYC: ATWORK helps New Yorkers with disabilities grow their careers. This public-private partnership is run by the New York City Mayor's Office for People with Disabilities (MOPD). Accessible Dispatch spoke to NYC: ATWORK about their mission and how any New Yorker with a disability can take advantage of this initiative.
NYC: ATWORK is an employment program for New Yorkers with disabilities. For more than three years, NYC: ATWORK has connected New Yorkers with disabilities to meaningful, living wage jobs or internships in high growth sectors across the five boroughs.
NYC: ATWORK focuses on creating a centralized pool of talent and connecting them with the business community. They help talented candidates from different walks of life, such as transitioning youth, college students, graduates, and recipients of state vocational rehabilitations, find suitable jobs and become financially independent.
NYC: ATWORK is continuously working to expand their Business Development Council to learn about job opportunities in a myriad of sectors including technology, finance and business services, healthcare, transportation, manufacturing, and city government.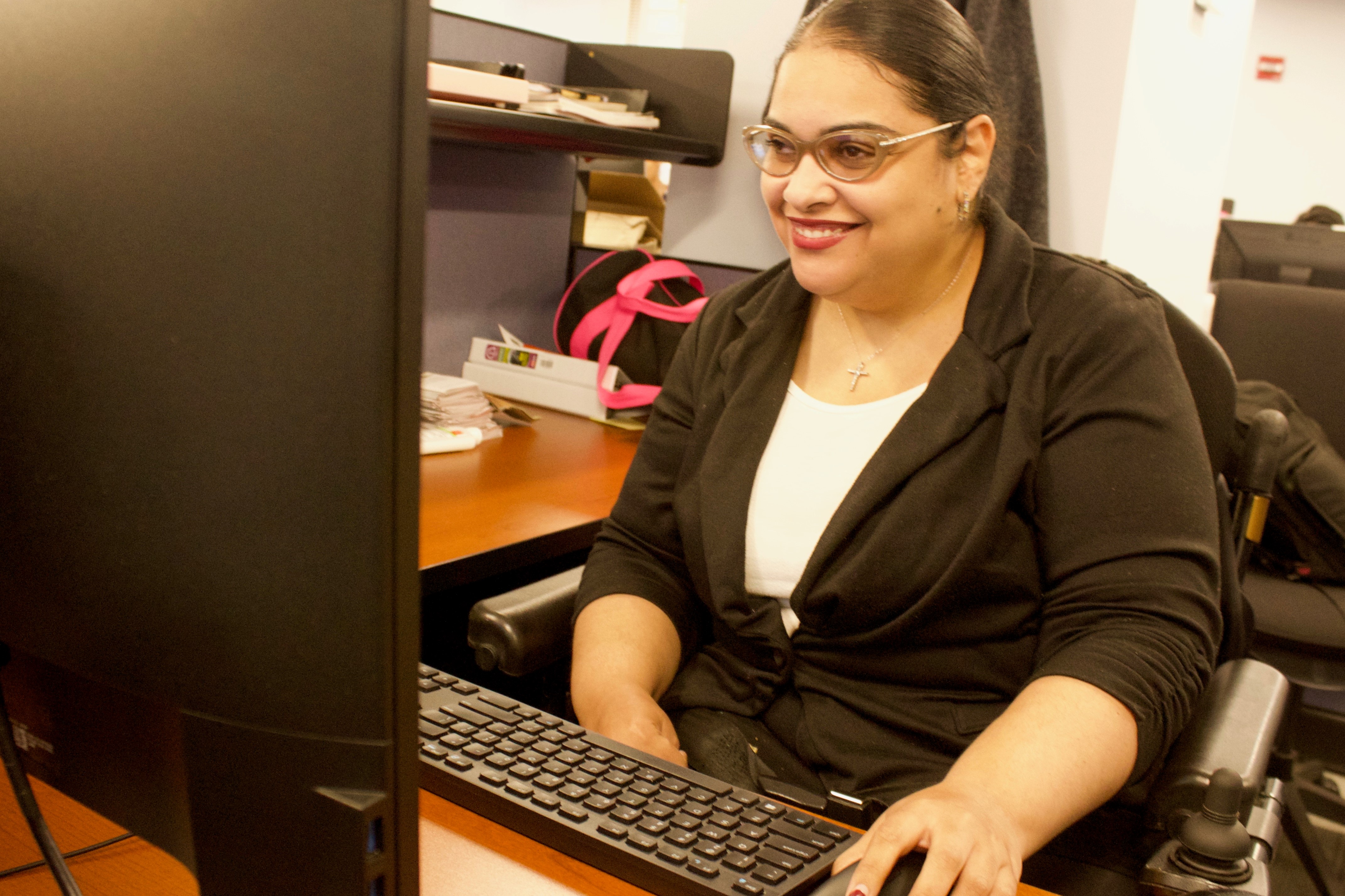 What is the objective of NYC: ATWORK?
NYC: ATWORK works with employers to develop training, internships, and apprenticeship pathways to meet their business's needs. They also provide employers with disability etiquette training and resources on reasonable accommodations. Moreover, they focus on linking unconnected job seekers with support from state vocational rehabilitation agencies and service providers, and help revise and modernize the 55-a hiring process for city employment.
How do I connect with NYC: ATWORK for job opportunities?
NYC: ATWORK connects job-seekers with disabilities to potential employers. Any New Yorker with a disability can contact NYC: ATWORK by simply calling 311, filling out the contact form on their website, or mailing their information to MOPD.
As soon as NYC: ATWORK receives information about a new candidate, the submission is flagged and the team dives into action. They connect with the applicant to get more information about their skills and background. Based on this information, candidates are selected for job opportunities. Selected candidates are invited to an orientation, which takes place twice a month and accommodates 15 to 30 people. Apart from orientation, NYC: ATWORK also organizes career fairs. Both orientations and career fairs can be attended by any candidate who receives an invitation.
So far over the last three years, NYC:ATWORK has assisted more than 1,500 individuals with job readiness training, resume and interview preparation, informational interviews, internships, jobs, and careers.
If and when you decide to move towards a better and more independent financial future, NYC: ATWORK should be your first stop!
Accessible Dispatch wishes our passengers happy job-hunting! If you need a ride to an interview, job fair, or your first day on the job, don't forget you can book a wheelchair accessible taxi for the metered fare, with no extra fees! Click here to book your wheelchair accessible ride online, download the app "Accessible Dispatch NYC" on the App or Google Play Store, or call 311 or the dispatch center directly at 646-599-9999 (NY Relay: 711).
Note: All photos are courtesy of MOPD and NYC:ATWORK