With service in all five boroughs of New York City, Accessible Dispatch is committed to making New York City more accessible than ever before. Our safety policies and practices have made this service extremely helpful for people with disabilities and senior adults who need accessible transportation.
Even though every Taxi and Limousine Commission (TLC)-licensed driver is required to take educational courses for passenger assistance and for operating wheelchair accessible vehicles (WAVs) before they get their license, our commitment to passenger safety doesn't end there. Through our weekly WAV Refresher Training, Accessible Dispatch re-trains drivers on how to safely secure and transport passengers who utilize mobility devices.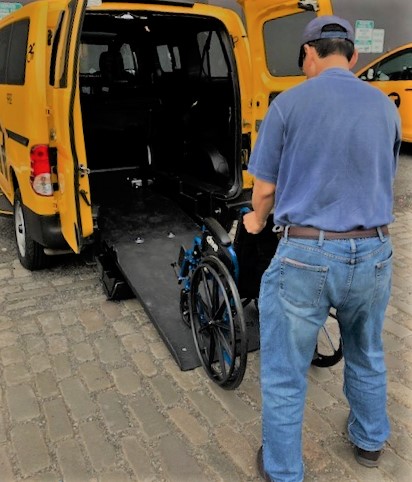 Drivers, if you haven't had a chance to attend a WAV Refresher Training yet, here are the steps we review during training:
Step 1: When the driver reaches the pick-up location, open the rear hatch. Then, move the tailgate stow latch release handle to lower the tailgate.
Step 2: Deploy the ramp using the side-mounted ramp handle. Drivers are advised to keep clear of hinge arms when deploying.
Step 3: After helping the passenger board the vehicle, use the securement straps to secure the wheelchair.
Step 4: Drivers are advised that if they are using a fold-out ramp, they should use the ramp hand holds to lift and fold the ramp into vertical position.
Step 5: Ensure the tailgate is fully stowed and latched.
Step 6: Close the rear hatch, and proceed with the trip.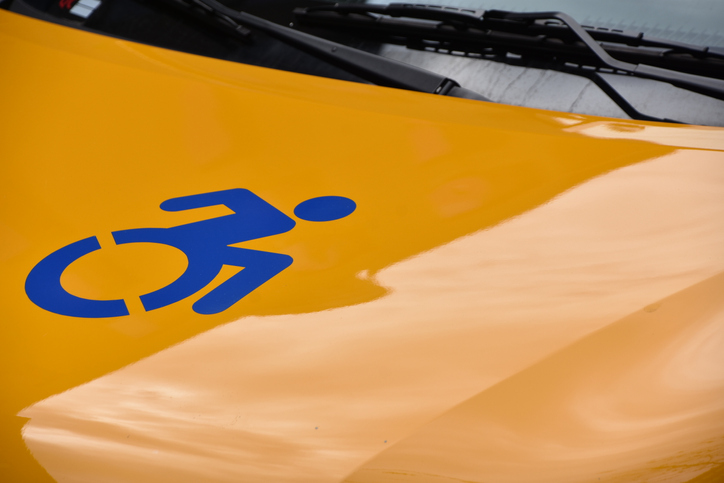 Here are some additional tips we give drivers for safely securing passengers:
Use all four securements. Secure the front of the wheelchair first, then the rear. Secure the chair end of belt, move the chair forward to remove strap slack, and attach the straps to the floor track.
Bring the shoulder belt across the wheelchair to create an attachment point. Place the belt diagonally across the passenger's chest.
Connect to the lap belt.
When assisting passengers who utilize walkers, do not touch or take the walker without asking. Ask if the passenger would like assistance folding and storing the walker, and take care when doing so.
We encourage all drivers to attend a WAV Refresher Training at the Accessible Dispatch office! Training takes place every Wednesday at 10 a.m. If you are a TLC driver and would like more information about upcoming training, call 646-942-5957 or email accessibledispatch@mtm-inc.net.